DISRUPTION
To constantly reexamine the national security landscape and challenge the status quo.
INNOVATION
To consistently deliver transformative solutions and training through leveraging emerging technologies.
PIONEERING
To spearhead novel services through building networks of global professionals from leading agencies and industries.
AGILITY
To adapt to dynamic circumstances with speed and precision within changing environments.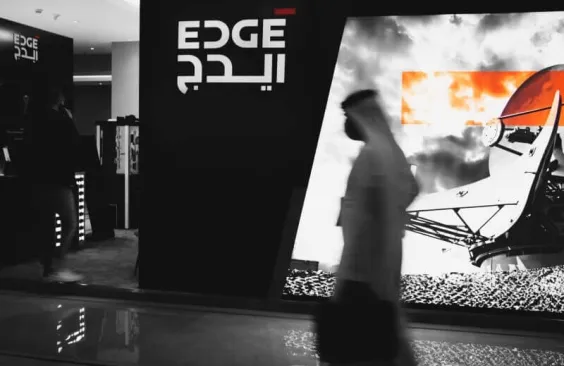 We live in an accelerating world. Characterised by uncharted frontiers, the future is empowered by advanced technology that is galvanising a new breed of players. At the edge of these frontiers exist no limits – where boundless opportunities await.
Transforming how we live, and ensuring a more secure future, is what we do. We are EDGE; and our mission is simple: to bring innovative technologies and services to market with greater speed and efficiency.
We will not only revolutionise the defence industry, but we will change its fundamentals. We are the vanguard of the next-generation, of a reimagined sector. We prioritise technology in a non-binary world and seek universal solutions. We work with everyone: big or small, start-up or established, local or global.
We are EDGE. We enable a secure future.
https://webfiles.beaconred.ae/s3fs-public/2023-02/edge-career.webp